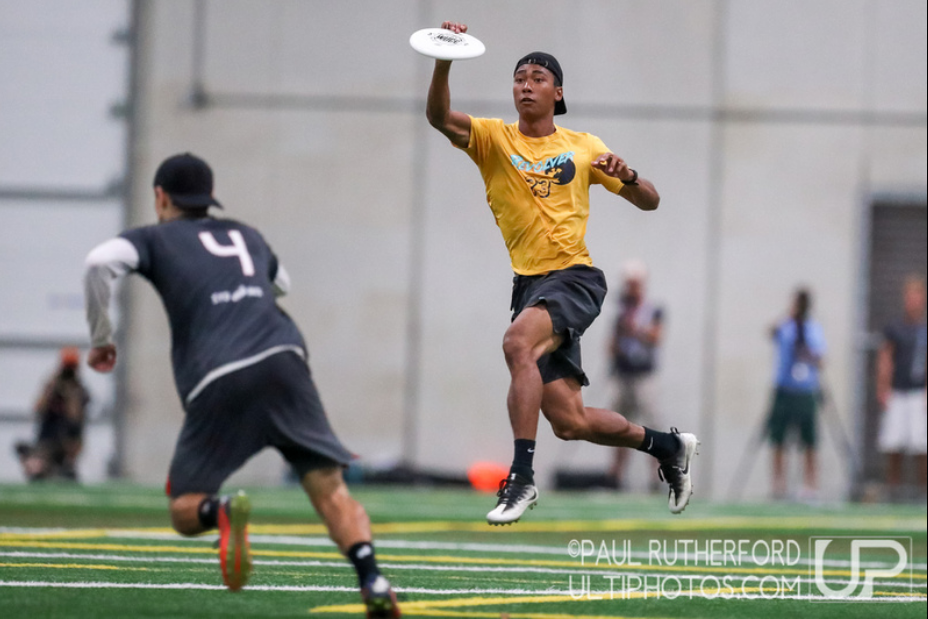 ---
Biography
---
Number: 23
Age: 25
Date of birth: 5/27/1993
Place of birth: Alexandria, VA
Height: 6′ 2″
College team(s): Virginia Tech Burn
Current city of residence: Bay Area
Occupation: Sports performance coach
---
Ultimate
---
Previous club team(s):
YAK, Ambiguously Grey
Accolades:
Made Sports Center
How I came to join Revolver:
I moved to the Bay area with the full intention of joining the Revolver program. I graduated from Virginia Tech in 2016 and packed my bags and moved to the Bay. I joined Revolver as a practice player then next year I became a roster player.
Favorite game or tournament moment on Revolver:
2017 Club Nationals. This is the tournament where I felt like an effective player on the team. Before this tourney, I had trouble finding my legs and gelling with the team. I also won my first national championship!
Favorite game or tournament moment outside Revolver:
My first wildwood was super dope. I just turned 21 that summer and I was on a team of 30+ year olds and they were super supportive of my new legal abilities as a 21 year old.
Favorite ultimate player(s) in my formative years:
Beau and Opi Payne. Beau is a big reason why I joined the sports because I saw the jump over some dude video. Opi is just so athletically dominant and I love that she shows how hard she works to perform like that.
Favorite movie as a kid:
Lion King
Pre-game ritual:
Take a few moments to get some peace. Then start ramping myself up, usually with a dance
What I like to eat Saturday night of a tournament:
ChipotlBAE
If I didn't play Ultimate, my main pastime outside of work would be:
I would have pursued football and track more heavily
Favorite sports team outside of Ultimate:
Lebron's Team
Something unknown about me:
I haven't had fully grown big toe nails in about 8 years.