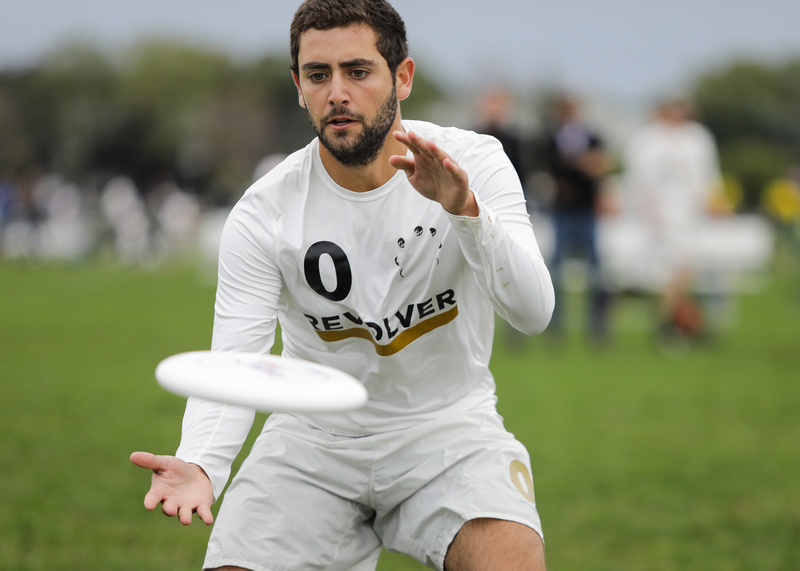 ---
Biography
---
Number: 0
Age: 24
Date of birth: 3/27/1994
Place of birth: Los Angeles, CA
Height: 5'10"
College team(s): UC Santa Cruz
Current city of residence: San Francisco, CA
Occupation: Professional Athlete, DJ, and Tech Sales
---
Ultimate
---
Previous club team(s):
Oakland Guerilla, Boost FC
Accolades:
College All Region
'18 U24 World Champion
'18 WUCC World Champion
How I came to join Revolver:
I tried out without any expectations. I knew I wanted to play the summer after college at least that season and thought why not go for the experience. Ended up making the team and haven't looked back ever since.
Favorite game or tournament moment on Revolver:
Playing against Sockeye at nationals 2016. The game went to universe and I was extremely nervous the whole time. That game taught me to just trust in my teammates no matter the context.
Favorite tournament was US Open in 2016 when we lost in the semi finals and played sloshball all the day.
Favorite game or tournament moment outside Revolver:
My favorite game was in my junior year of college winning a tournament in San Jose against Davis in the finals. This wasn't a crazy high level tournament, but was extremely rewarding to win with all my college teammates in a rebuilding year. My favorite tournament was definitely Kaimana 2016. Going to Hawaii with all your college best friends is unreal.
Favorite ultimate player(s) in my formative years:
Daryl Nounann was definitely the biggest influence in my ultimate career. His focus on fundamentals is the same type of focus I try to bring every time I play.
Favorite movie as a kid:
The Prestige
Pre-game ritual:
Goldbond, 2 pairs of compression shorts, some good stretching, and rap bangers.
What I like to eat Saturday night of a tournament:
Double dinner and a milkshake
If I didn't play Ultimate, my main pastime outside of work would be:
Pick up basketball
Favorite sports team outside of Ultimate:
Los Angeles Lakers
Something unknown about me:
I'm the best freestyle rapper on the team.