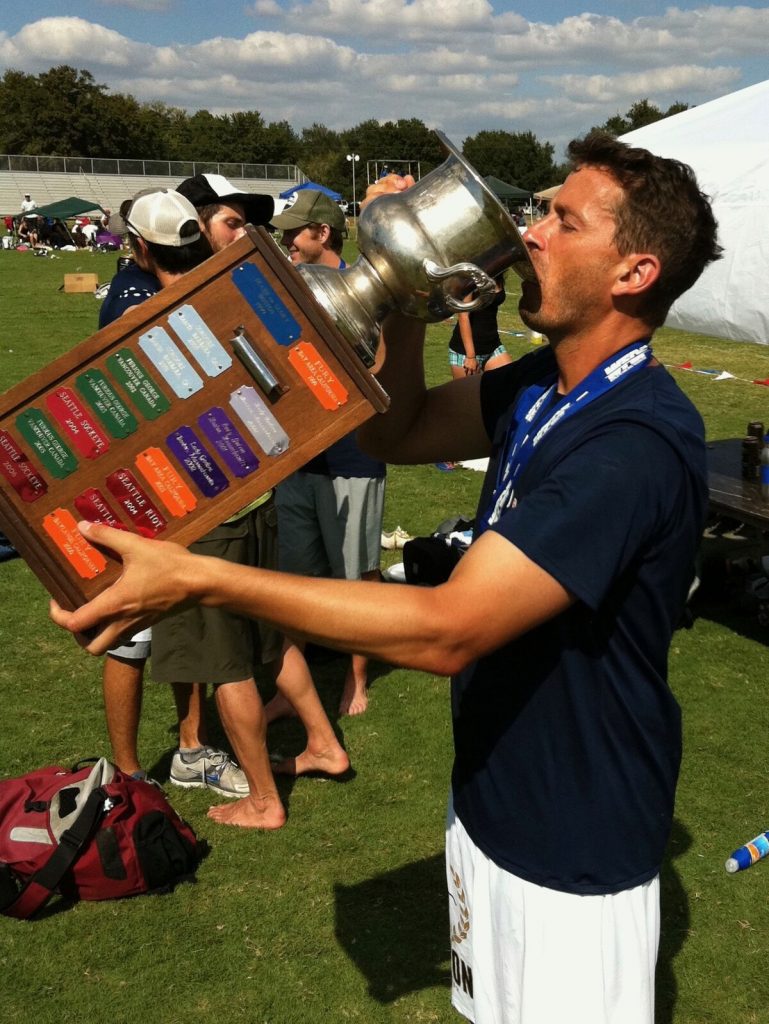 ---
Biography
---
Number: 23
Age: 44
Date of birth: 01/25/1974
Place of birth: Stanford, CA
Height: 6'0″
College team(s): Stanford
Current city of residence: San Francisco, CA
Occupation: Healthcare Startup Executive
---
Ultimate
---
Previous club team(s): Revolver, Jam
Accolades:
Only coach to win at both College and Club levels.
How I came to join Revolver:
Founding member in 2006 – I did not make Jam's roster that year, and my friends Nick, Marc, and Chris invited me to come be a part of a new team focused on growing young talent. I have since been involved as a player from 2006-2010 and coach from 2013-2018.
Favorite game or tournament moment on Revolver:
2006 Regionals game-to-go against Furious George, after we had just beat Justice League (Jam). This was the game that made it clear that we actually had potential to compete at the top level, even in our first year as a team. I remember Mark Sherwood going up line for the final score and everyone smiling with such joy!
Favorite game or tournament moment outside Revolver:
Winning 2002 College Nationals as a Coach of Stanford – we went 37-1 and were one of the most dominant college teams in history – the "Faceless Army" (Nick Handler played on that team and went on to co-found Revolver!)
Favorite ultimate player(s) in my formative years:
Andrei Straumanis (Stanford) was a dominant Stanford player in 1994-1996, and had a strong influence over my playing style and desire to be an all around player.
Favorite movie as a kid:
Karate Kid
Pre-game ritual:
Talking to D line players about matchups
What I like to eat Saturday night of a tournament:
Chicken salad
If I didn't play Ultimate, my main pastime outside of work would be:
Photography(er)
Favorite sports team outside of Ultimate:
Warriors
Something unknown about me:
If I hadn't gone to Stanford, I would have played D3 basketball at Willamette University