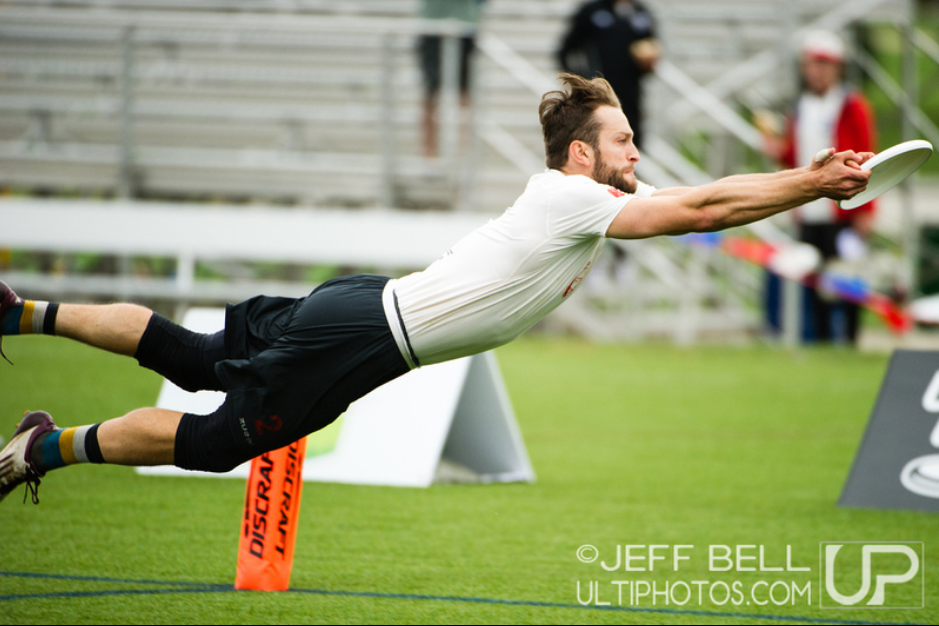 ---
Biography
---
Number: 25
Age: 27
Date of birth: 3/20/1991
Place of birth: Boston, MA
Height: 6'3″
College team(s): Carleton College
Current city of residence: Oakland, CA
Occupation: Customer Success Associate
---
Ultimate
---
Previous club team(s):
Vicious Cycle, Sub Zero, Sockeye
Accolades:
2008 2010 WJUC Champion
2011 USAU College National Champion
2016 WUGC Champion
2017 World Games Champion
2017 USAU National Champion
2018 WUCC Champion
How I came to join Revolver:
After playing on WUGC in 2016 I got to know some of the Revolver guys. As I was thinking of where to move before 2017 and decided that The Bay Area was as good of a place as any. My partner and I both ended up getting jobs pretty quickly and that was that.
Favorite game or tournament moment on Revolver:
Winning nationals in 2017 was a great moment. Mostly because of all of the time leading up to that moment. Especially the super great hike we took at the retreat (no sarcasm Eli, I was a big fan).
Favorite game or tournament moment outside Revolver:
I grew up playing ultimate with my dad, so probably all of the moments playing with him. Maybe my first winter league in 2002. All of the practices leading up to World Games in Poland are up there too.
Favorite ultimate player(s) in my formative years:
Chase Sparling-Beckley. Watching him play with Sockeye, especially at 2008 WUGC, really made me want to continue to get better as a player.
Favorite movie as a kid:
Mighty Morphin Power Rangers: The Movie
Pre-game ritual:
Coffee, coffee, coffee
What I like to eat Saturday night of a tournament:
Anything
If I didn't play Ultimate, my main pastime outside of work would be:
Maybe quilting, or playing board games.
Favorite sports team outside of Ultimate:
Minnesota Lynx
Something unknown about me:
I've had over 200 stitches.